Alexander Airbnb
Christinas' house in Zakynthos is one of the most stunning places to stay on the whole island. Christina and her family were so nice and supportive during our stay - we would highly recommend to stay at Christinas's house.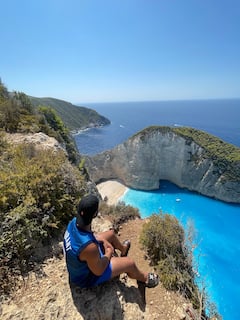 Alexandre Airbnb
Christina is an amazing person, very kind and helpful. The villa is as in the pictures, just amazing with a outstanding view (definitely one of the most beautiful of the island). Thank you for your welcome and wish you all the best for you and your family !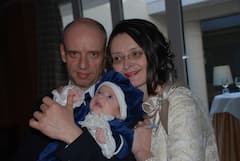 Camelia Airbnb
This property is great! We really enjoyed the sea view, the infinity pool overlooking not only to the sea, but also to an olive trees plantation! The house is well equipped and, if you still need something else, Christina or her family will help you getting it. The beaches are not far from the villa and good tips will be offered by your host. All in all, a perfect vacation in a beautiful place! Cait Airbnb
An amazing villa, a beautiful location whereby you can overlook the sea. Christina was a great host who attended to our needs; the villa was cleaned thoroughly upon arrival and there was coffee, tea and biscuits for our stay. Highly recommend CasAelia!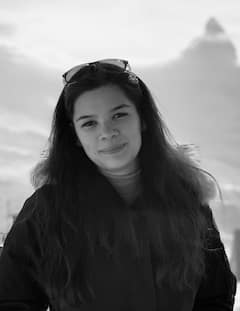 Audrey Airbnb
Christina and her lovely family made sure from the moment we arrived that we had a pleasant and a safe stay here! They had water bottles waiting for us in the fridge, fruits, and even cookies! The house offers great views of the islands and the sea and all the privacy you need. I would highly recommend and would definitely come back! Thanks again Christina for hosting us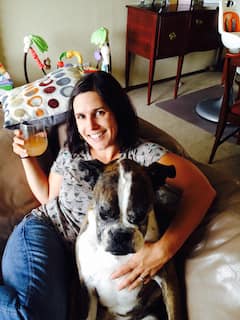 Nicky Airbnb
CasAelia was so wonderful! Of all the places we have stayed, this was our favorite. It has been remodeled and is so beautiful! The beds are so comfy, bathrooms, kitchen, every area is clean and tastefully decorated. CasAelia felt posh and luxurious. You'll feel so comfortable inside the house with brilliant air conditioning. If you go outside, you will hear cicadas and see wildlife and beautiful vegetation. And the (Website hidden by Airbnb) is so incredible, we didn't want to leave. Both sunrise and sunset can be enjoyed from the terrace. Our two teenage sons gave this place their stamp of approval. We would go back here again right away. Christina was such an amazing host! She welcomed us with fresh fruit and treats. She is attentive and will help you with anything you need! She brought us delicious treats and made sure we were comfortable and taken care of for our entire stay. If you are going to Zakynthos, definitely stay at CasAelia! You will love it!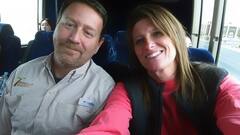 Tracey Airbnb
Stunning place to stay . Would definitely recommend this place. Our hosts made sure we were welcomed with some nice wine, snacks, and water which was a pleasant surprise after driving a bit. Felt very comfortable there and the views were amazing.
Read more reviews on